Business IT Consulting Services - San Francisco
Sweet Memory Services is the most trusted for IT consulting in San Francisco area in the past two decades. Our expert IT consultants have an immense collective experience of many years which helps to enhance the efficiency of businesses and commercial establishments that depend on IT and computers for their operations or in any management aspect.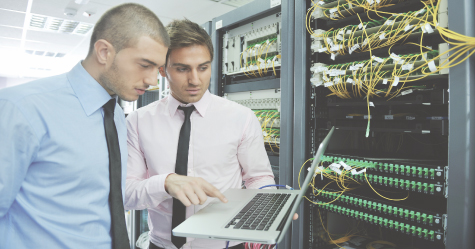 Expert IT Technicians
We have a team of expert business IT professionals who are well-trained in managing various types of IT applications used in commerce and business. These experts assist small to medium sized corporations to develop, maintain and upgrade their IT strength in the most efficient manner.
Skilled IT Consultants
The extensive IT consulting services cover Microsoft, Mac, and iOS based operating systems with ease. These experts ensure that each client gets inexpensive office solutions, emergency service/repairs as well as a load of other supporting IT services.
Businesses Benefits
Sweet Memory aims to provide the best in corporate computer support in San Francisco, which helps our business clients to:
Save Cost - Sweet Memory has the highly experienced IT consultants who provide complete IT and computer support to small and medium business corporations. This helps to save the cost of hiring an IT staff in this age of declining economy.
Secure Network - The expert IT professionals at Sweet Memory ensure network reliability with extensive IT-based network services in San Francisco, including design and development of network as well as its efficient maintenance.
Protect Data - Sweet Memory IT professionals are experienced in managing simple and complex data recovery problems as well as helping corporate secure crucial and discrete data with the highest level o data security protocols.

Sweet Memory has been active in the San Francisco Bay Area since 1992 and has been the top choice for corporate and business clients for reliable IT services and support.